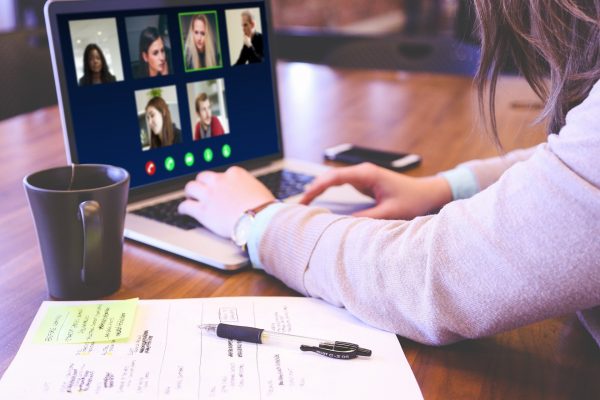 At Giombetti Associates, we strive to provide services to our clients that are personal, impactful and relevant. We won't do anything that compromises our intention of being a partner to your organization because transactional, "one-and-done" interactions don't interest us. We're here to build real relationships and treat your business like it's our own. Just because we can't be together in-person right now doesn't mean we need to hit the pause button on our relationship. That's why we've decided to create this 12 week, three-part Leadership Training Webinar Series. Whether you are currently in a leadership role or not, you will benefit both personally and professionally from attending this Webinar by strengthening your skillset.
This 12-week series features a different topic each month over a period of three-months designed to provide information about how to overcome some of today's biggest obstacles. Each weekly segment is an hour long every Tuesday morning from 10–11 a.m. EST. All you need is access to Zoom Video Conferencing and a desire to learn! Reach out to us for enrollment questions, to discuss logistics around signing up multiple members of your organization or to talk about customized webinar training based on the needs of your people.
To give you a sense of the topics we'll be tackling over this 12-week period, here's what we have on deck for the new year:
Using Positivity to Overcome Adversity
You've heard the cliché before—focus on the positive. Did you know that practicing a positive outlook day-to-day has been scientifically proven to help people overcome adversity? While COVID-19 has thrown us an unprecedented curveball, it won't be the last time life throws something at us that we aren't prepared for. This session focuses on the science behind positivity, as well as how to practice a positive attitude without avoiding the reality of a situation.
Why Communication & LISTENING are More Important than Ever
Everyone thinks they're a great communicator and listener—turns out, most of us struggle with both! Two-way communication, listening to your people, and maintaining strong follow-up skills are more important today than they've ever been. Communication and listening skills have been a hot topic for years, but we're so proud to deliver fresh, relatable and implementable content that can benefit everyone. No one was prepared for COVID-19, and we've seen the impact mixed messaging from the media has had on our emotions. While we will get past this global pandemic, it validates the need to implement and practice clear communication and listening strategies at all times.
How to Effectively Deliver & Receive Feedback
Having the tools to provide constructive, developmental feedback to others is a popular business topic these days. A lot of people try to avoid engaging in these situations out of fear they'll hurt someone's feelings, or they'll deliver feedback once and feel frustrated later when nothing changes. There's also the other side of the coin to consider—receiving feedback. Hearing a tough message from someone else can stir up all kinds of emotions and, if you don't handle yourself appropriately in the moment, may shut people down from being honest with you again in the future. Let's not forget the good stuff too—positive feedback! A lot of folks don't take the time to vocalize their appreciation to others and may also feel so uncomfortable receiving a compliment that it negatively impacts a team/organization's culture. We'll talk about how to effectively deliver and receive all types of feedback.
This Leadership Webinar Series is owned by Giombetti Associates. The information provided to you in or through this series is for educational and informational purposes only and solely as a self-help tool for your own personal use. It is illegal to record, copy, share or distribute this recording to any other person.
Leadership Training Webinar Series Registration