Helping Individuals, Teams, and Businesses Reach their Maximum Potential
Anyone can call themselves a "consultant." We are hopeful that if you partner with us, you will see and feel the experience a little differently than working with other consultants. We will show you the value we can provide by using tools like our trademarked Performance Dynamics® assessment process, among others, to evaluate and develop personality and behavior. Our talented and experienced team offers comprehensive services with the goal of developing high-performance individuals and organizations. We make people better, teams stronger, and organizations more aligned with all aspects of world class leadership, thereby enhancing efficiency, productivity, and profitability by eliminating the guesswork associated with managing people.
The Giombetti Associates Process
Our highly objective process identifies concretely in percentile rankings where people fall along a spectrum of personality traits that influence behavior. Our findings are combined with decades of experience into a complete picture that allows individuals and organizations to act and deliver extraordinary results. We support organizations who understand that results are a team activity, that innovation is born through collaboration, and that the bottom line is impacted by their most important resource—their people.
Services We Provide
Performance Dynamics® differs from other assessment tools because it gives you the "why" behind the "what."
This process is more robust and goes much deeper than other assessment tools. It helps us understand why we act and behave the way we do. You will gain greater insight into how your personality influences your performance, impacts others and defines your leadership style.
Three-Day Leadership Training Program
Giombetti Associates delivers a world-class, Three-Day Leadership Training Program several times a year in Holyoke, Massachusetts. This seminar is designed to provide participants with the information and tools necessary to create sustainable change in their personal and professional lives. People don't take their work home with them at night, but they always take their personal life with them to work. We focus on helping individuals connect with themselves, so they may grow and improve in their personal lives. Our approach results in a more satisfied, positive demeanor that will carry over into work. This is the first step on the path to becoming a world-class leader.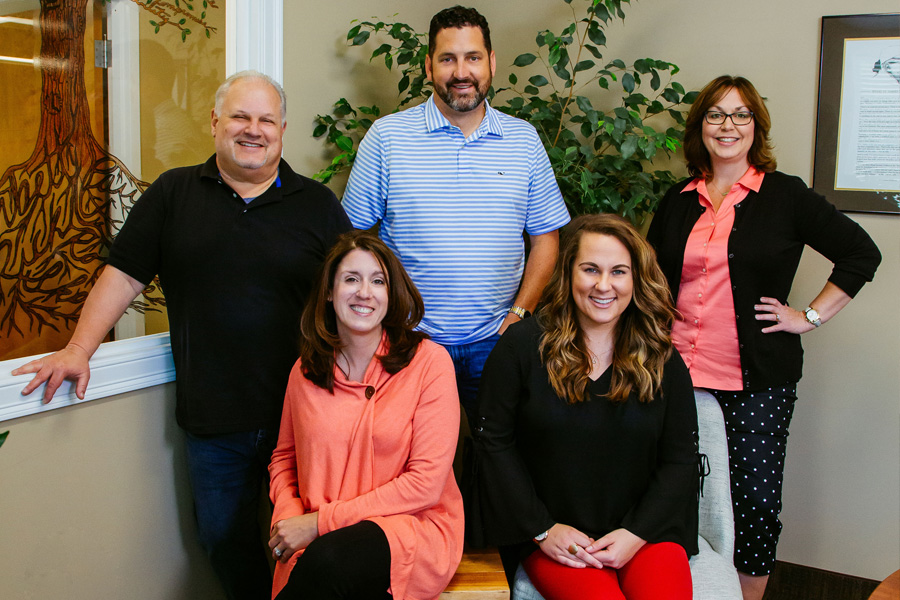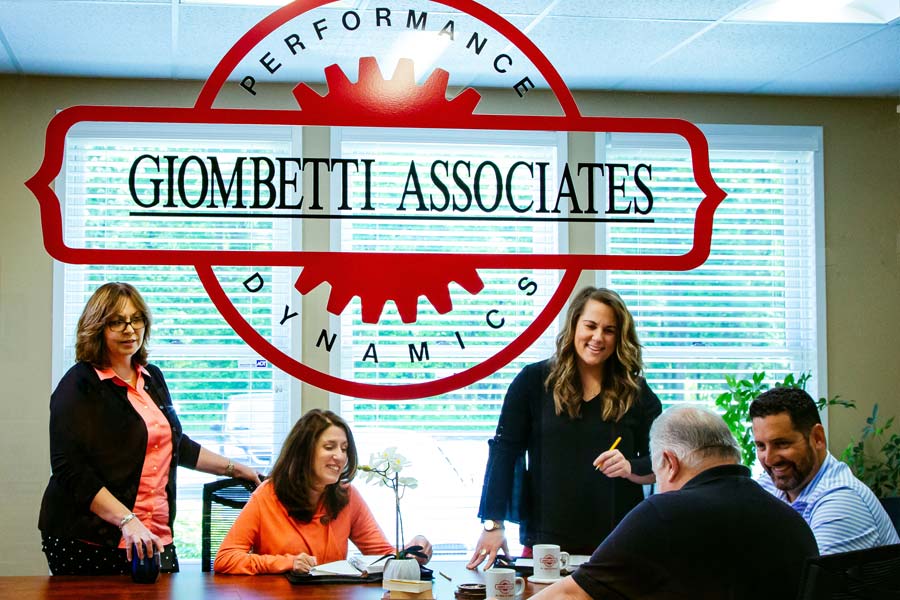 Our Team
Assembling high-performing teams is our business, and we started with ourselves. Every member of our staff brings something special to the mix in terms of their experience, passions and expertise.
We like to have fun, while still being taken seriously. And why not—we love what we do! Sure, there's a little madness in our methods, but that's what makes Giombetti Associates such a valuable and dynamic partner in helping you become best-in-class.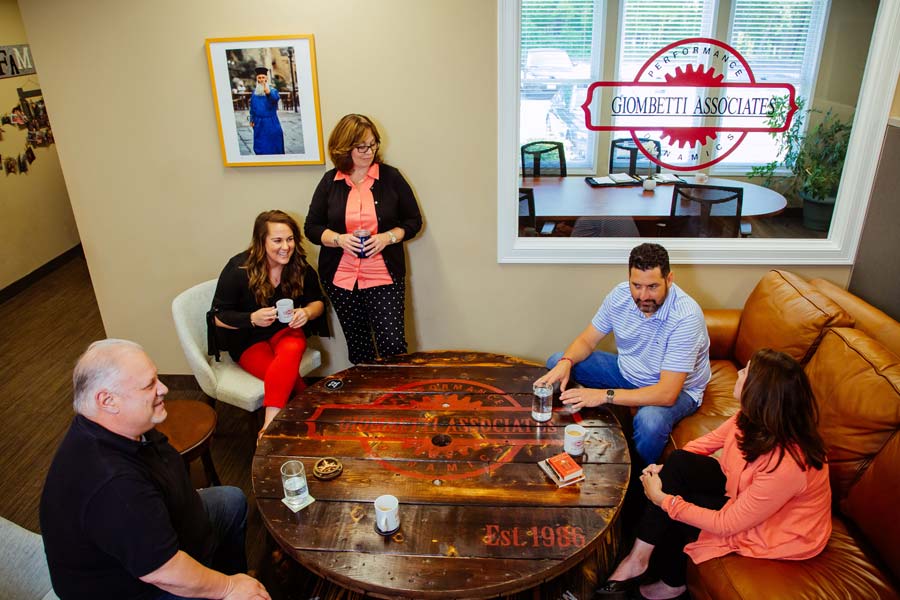 Learning Lab
Stay in the know with our latest blogs, articles, videos and more.
Learning Lab
Stay in the know with our latest blogs, articles, videos and more. Check back often as we address a range of topics to help you and your team grow and reach your maximum potential. We know you're busy, so we keep it real and give you actionable steps you can take today.